Feb 2020 I was excited to start a new job with a nonprofit in San Francisco that prepares incarcerated individuals for successful reentry through business and technology training. My job was business development and project management for the 1st ever (and only) web development shop inside a US prison.
I was excited for a couple of reasons. I was returning to the kind of community-based work I had done a few years earlier. Also, the office was a few blocks away from my daughter, so I would get to see her more often. I met her for a couple of lunches and for walks to the train right before she took off to Europe. I'm thinking how wonderful this is going to be.
Well, a month later on, Friday the 13th, that thing happened. After the stay-home2-weeks-to-flatten-the-curve stay-home order was extended once, then again; I decided to head down South until time to return to the office, on July 1st. So the day after I arrived, I sat down for our Zoom meeting. That moment I opened my laptop I had a revelation; I could be anywhere there's good WIFI (more on this later).
It was looking as though we would survive, and I was itching to get back to my new role and get this thing going. Well, the State of CA transferred a group of inmates to San Quentin and there was an outbreak. Suddenly it was all shut down.
Within the org, we'd floated the idea of creating an outside development shop with return citizens who had gone through the program but were still struggling to find employment. Now seemed like the perfect time and through the graciousness of the projects in the pipeline I sat out to continue the mission and create that outside dev shop. So I launched 37 Degree Media.
The idea was the same arrangement. The return citizens would manage the development and I would do business development and marketing. I recruited a colleague who eventually decided to go in another direction. I found another person who after a month or 2 decided he too would go in another direction. But I was determined to finish what I had started.
Through the help of a couple of former co-workers (return citizens), hours in tutorial land, etc. I was able to bring all the projects to completion and satisfy the mission of using return citizens in the development process.
Now it was time to continue and put in place the marketing component. I met someone who expressed interest in the mission, but I felt he was running away from something, so I left it up to him to pursue and my instincts proved right. At this point, I'm finding that most of the energy around reentry, 2nd Chance, ban-the-box, etc. had sort of faded into the backdrop as the effects of the pandemic lingered.
Backtracking a bit, as I stated earlier when I opened my laptop, I had an epiphany. So why mind started racing; If you can be anywhere, where would you want to be?
So as the stories started to emerge, it was evident that I wasn't alone. There are thousands like me, who because of the pandemic, had their own epiphanies. Enter, The Great Resignation. Which, according to Go Daddy's Venture forward study, ranged from the desire to have additional revenue streams (or "side-hustle") to offset the new insecurity felt around the traditional workplace. Or many thought – if there's no security, might as well pursue my passion.
Solopreneur is the new 'shop-local' with a twist – from anywhere.
When you work with small businesses and solopreneurs, it's about dreams and passions. You understand the importance of this because you're going through it yourself. Having a background in nonprofit work I have always been drawn to meaningful work. Engaging with others to contribute to something larger than just the work – this doesn't have to be nonprofit it can simply be a foundation of shared values and interests.
Time to make like Napoleon.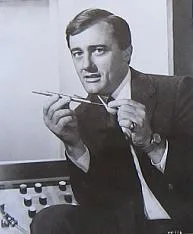 I'm like many solopreneurs who are content to remain small, we want to pick projects and work where there are shared values. The late great comedian Patrice O'Neal had a great line and I think it works for solopreneurs, at least this one: We want to be alone but don't want to be by ourselves.
Those of us just starting out all need the same thing – someone to trust us and those we can trust. These ingredients, shared values, and trust can create a mutually beneficial and enjoyable working relationship. This is the only way to the freedom we all desire.
So, the idea is to engage with a small core of clients who are all on the same path – and in the aggregate, see where it might take us. I still hope to fulfill the mission to recruit and work with return citizens whenever I can.
Cheer Mate!